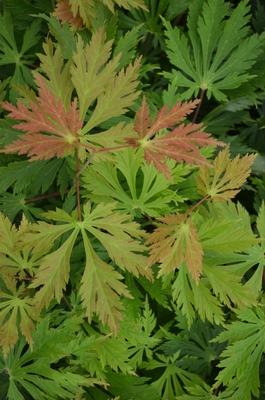 Growth Habit: 12-15 feet
USDA Zone: 5-9
Exposure: filtered to full sun
Growing Conditions: evenly moist, well drained soils
Comments: Deeply cut and multi-divided the dark green leaves turn into colors of scarlet, carmine and even purple by fall. Tends to hold onto its fall leaves longer than other forms adding to the drama. Strong structured branches with stiff twigs forms a round topped tree as it matures.


Plant Size: 18-24"